There are many ways of creating memorials, events and tributes for someone you love. We cannot begin to list the plethora of possibilities, but here are a few of the more usual choices. If you have other ideas please do not hesitate to ask us and we will find a solution for you.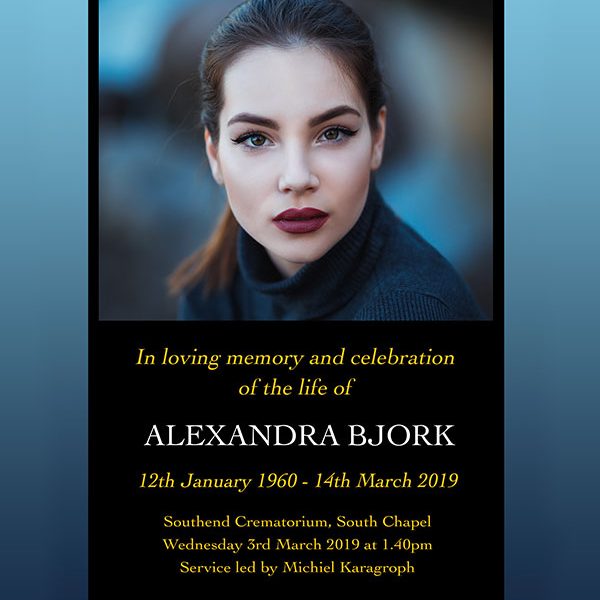 An Order of Service not only leads mourners through the service, the eulogies, hymns and readings, it is also a special keepsake and a very real memory both of the occasion and of the deceased. At Penrose we have designed a number of elegant service sheets ranging from traditional to modern which can be fully personalised to your requirements by our in-house designers. You provide the photos, we will do the rest. Please click here to see designs and prices.
Order of Service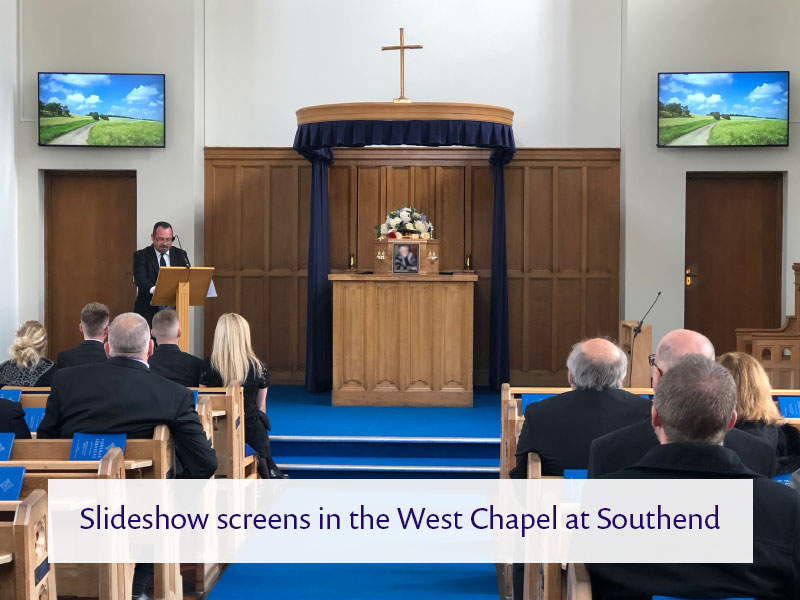 During the service you may wish to have a favourite picture showing on the screens, play a slideshow of photos professionally set to the music of your choice or even have a video played in memory of the departed. All of this can be easily and quickly arranged.
Single photo on screen through service – £15
Family supplied video – £25
Simple slideshow up to 25 pictures – £60
Professional photo tribute set to music – £90
Please click the link below to see example slideshows
Slideshow & Photo Tribute
Our Services
Doves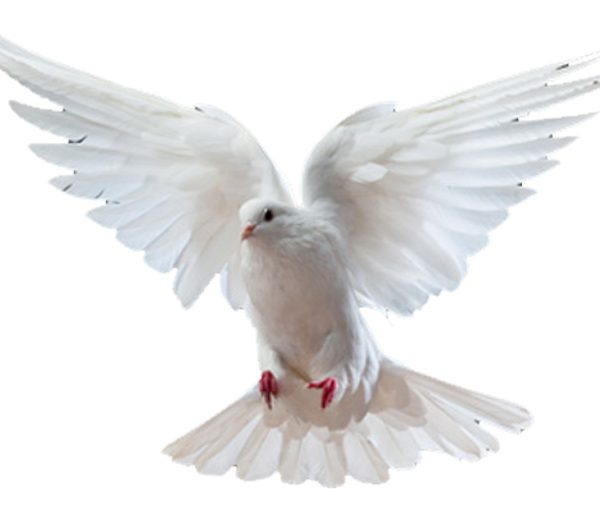 Symbolising a spirit set free, the release of a white dove or doves is a time honoured tradition in many cultures. Our doves are professionally trained and cared for guaranteeing both a beautiful moment for you and a safe return home for the doves.
1 Dove – £90
Each extra dove – £10 each
It is possible to have the service webcast for people who cannot make it on the day and this can be made available for up to 28 days after the service. It can also be arranged to have the webcast recorded and made available on DVD, Blue-Ray or USB. A webcast is a single camera view of the chapel from the back with a view of the speaker and the coffin and with all sound recorded.
Webcast – £50
Webcast plus 28 days – £70
Recording including one DVD, Blue-ray or USB – £80
Extra Copies – DVD, Blue-Ray, USB – £15 each
Please click on the link below to see the webcam views for the South Chapel and the West Chapel at Southend Crematorium.
Video Memory
A Book of Condolence



A book of condolence, or Attendance Book, allows family and friends to write special messages and also to record details of the funeral such as date and location as well as any family pallbearers. We offer a selection of remembrance and condolence books.
Condolence Book – Burgundy – £40
In Loving Memory – Black – £40
In Memory – White – £40
Our Services